Air Duct Cleaning Services – Tulsa, OK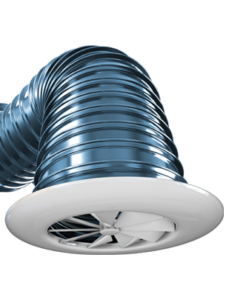 Custom Services provides air duct cleaning services, duct repair, duct coating and duct sealing for residential and commercial properties. Many homeowners and businesses in Tulsa and Oklahoma City rely on Custom Services air duct cleaning and dryer vent cleaning professionals. Most of our households and surrounding areas invite a wide variety of harmful contaminants such as pollen, fungi, bacteria, viruses, dirt, dust, and mites. Many of these air contaminants are circulated through the central air system in most homes and can aggravate the symptoms of asthma and allergies.
Our heating and air conditioning technicians use the Rotobrush duct cleaning system, which is the only available advanced cleaning system that brushes and vacuums at the point of contact. The Robobrush system eliminates the use of harsh chemicals, such as sealers, leaving your home or office with the assurance of fresh, clean and virtually contaminant-free air.
We Are the Cleaning Professionals
We understand the dynamics of airflow and your heating and air conditioning system. We will will brush and vacuum your air ducts with the Rotobrush, removing the contaminants that circulate through the air system. Your air ducts and vents will be properly cleaned and sanitized with an environmentally safe sanitizer commonly used in hospitals and nursing homes, leaving a fresh, clean scent. Call Custom Services today to schedule your duct cleaning in Tulsa and Greater Oklahoma City.
Other Duct Services
Slab Duct Camera Inspections
Air Duct Repairs
Air Duct Sealing and Coating
Air Duct Replacements
Moving Slab Ducts Overhead
Duct Cleaning
Thinking about upgrading your heating and air conditioning system? Click here for FREE in-home estimate. Call us today at 918-622-8686 (Tulsa), 918-258-8686 (Broken Arrow), 405-470-0888 (Oklahoma City). We provide 24-hour emergency service for all your Heating, Cooling, and Plumbing installation, replacement, repair, or maintenance needs.